The Jazz Workshop inspired me so much to continue my dream of becoming a Musician.
Most of all, watching your passion for Music, while working with you gave me the giant push that I wanted for so long!
Sotia Kourkoumeli
2018 Cyprus Jazz Workshop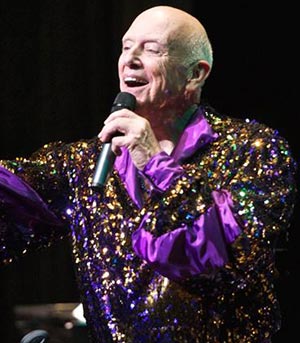 Dr. Gene Aitken, Grammy Award Winner and Fulbright Scholar, is considered one of the most exciting and energetic jazz educators and clinicians globally. He is recognized as a visionary in both jazz education and computer technology.
His activities as a conductor, performer, composer, adventurer, clinician, adjudicator, and producer of educational events have led him to all corners of the globe. As founder of Jazz Education Abroad (JEA), a United States 501c3 non-profit organization formed in 2012, Dr. Gene led JEA to share his love of jazz music with 26 countries in South America, Asia, Europe, and the Middle East. In addition, JEA assists individuals with disabilities and offers scholarships to refugees in countries where jazz workshops are held. JEA has received funding from many organizations and embassies throughout the world, as well as from the United States Department of State and the European Union.
The National Academy of Recording Arts and Sciences awarded Dr. Gene and the University of Northern Colorado Vocal Jazz Ensemble the prestigious 1985 Grammy Award. It is the only Grammy Award ever presented to a vocal jazz ensemble in an institution of higher education in the United States. To date, Dr. Gene has produced more than 45 CDs from the University of Northern Colorado, the Taipei Jazz Orchestra, and other professional instrumental/vocal jazz ensembles.
The State of Colorado in 1992 awarded Dr. Gene the Colorado Artistic Award of Excellence, the highest honor given to any Colorado artist. It is the only time this honor has been presented to an individual in the field of music.
In June 1997, the National Education Association published a chapter in their book, "Music in the Twenty-first Century" authored by Dr. Gene. The topic of the chapter was the future of music education in the 21st Century.
In June 2007, Dr. Dr. Gene was awarded DownBeat magazine's Jazz Educator of the Year and inducted into the DownBeat magazine's Hall of Fame. In addition, he was the 32nd member inducted into the 1995 International Association of Jazz Educator's Hall of Fame along with Ella Fitzgerald and Doc Severinsen, joining luminaries such as Count Basie and Duke Ellington. Dr. Gene is one of only four individuals in the world who have received induction into the Hall of Fame of both organizations.
Dr. Gene served as the United States Department of State Cultural Envoy to several countries, including Nepal in 2008 and Chile in 2013. Both appointments were made to help improve relationships with the United States and to promote the values of jazz education and performance in American Jazz, the United States of America's only indigenous musical art form. Since 2016, he has served on the three-member evaluation team for the Fulbright Specialist Scholar Committee, US State Department, in the area of education. He continues to serve on this three-member Peer Review Committee.
On April 15, 2011, the United States Department of State, on behalf of the J. William Fulbright Foreign Scholarship Board, announced Dr. Gene was the recipient of a Fulbright Specialist Award to assist in developing a Jazz Studies program and curriculum at Fu-Jen University in Taipei, Taiwan.
Dr. Gene has authored more than 30 articles for national and international journals on jazz education and computer technology, and Kendor Music has published several of Dr. Gene's vocal jazz arrangements.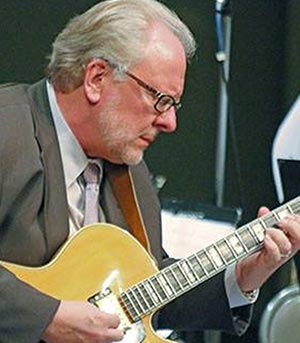 Mike Dana has been Director of Jazz Studies at Fresno City College since 1990. At FCC, he directs the Jazz Ensemble, Jazz Combos, co-directs the Jazz Singers, and teaches jazz theory, arranging, history, and advanced improvisation.
He studied with jazz guitar legend Joe Pass, and at the Berklee College of Music. Performance credits include Cannonball Adderley, Gary Burton, Clark Terry, Bob Mintzer, Bobby Shew, Ernie Watts, Arturo Sandoval, Ingrid Jensen, and many others. He also performs regularly with his own quartet, and with the 19-piece Jazz Composers Orchestra, which he founded in 2004.
Mike's compositions for jazz ensemble are widely performed across the United States, and are published by Alfred/Belwin, Heritage/Lorenz, Kendor, UNC Jazz Press, and Walrus.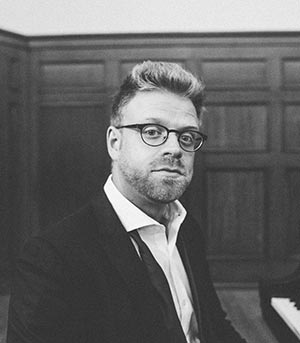 A jazz pianist, Phillip Dunlap is currently the Director of Broward County's Cultural Division, a local arts agency with a budget of approximately $9 million that supports the County's arts and cultural ecosystem through affecting local policy, grantmaking, public art, Arts Education, advocacy, and cultural tourism. Previous to his appointment with Broward County, he lived in St. Louis, Missouri where he served for 12 years as Director of Education and Community Engagement for Jazz St. Louis, a not-for-profit organization dedicated to the thriving of jazz in America. During his tenure with Jazz St. Louis, he pioneered after school initiatives for middle and high school jazz training programs, national-level collaborations with Jazz at Lincoln Center, artist residencies, early childhood, and music therapy programs.
Prior to locating to South Florida, Dunlap had served as an Adjunct Professor at the University of Missouri-St. Louis, Webster University, and Southern Illinois University-Edwardsville where he taught Jazz History and Music Business. In 2016, he created Business in the Arts, a course for the Entrepreneurship program at the University of Missouri-St. Louis that examines business concepts as they appear in the non-profit arts and culture industry.
As someone who is a champion for arts and cultural diversity in communities, Dunlap previously served as President of Missouri Citizens for the Arts, organizing local and state-wide arts advocacy initiatives. He also served as chair of the Jazz Education Network's Audience Development committee. In 2011 he was named "30 under 30" by the St. Louis Business Journal and is a 2014 graduate of the Community Arts Education Leadership Institute through the National Guild for Community Arts Education.
He holds Bachelor of Music degrees in Jazz Performance and Music Theory/Composition and a Master of Music in Jazz Performance from Southern Illinois University Edwardsville.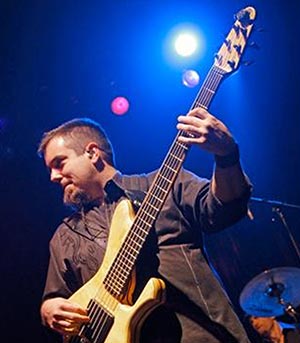 Damian has performed with Peter Erskine, The Jaco Pastorius Big Band, Les McCann, Javon Jackson, Jeff Lorber and many others. He is featured on the GospelChops.comShed Sessionz Vol. 1 DVD.
He is an adjunct professor at Portland State University in Portland, Oregon, an instructor at Gerald Veasley's Bass Bootcamp, the National Guitar Workshop, as well as the Berklee College of Music's Guitar Week.
Also, Damian writes for Bass Player Magazine, NoTreble.com, Bass Musician Magazine as well as authoring his own books, Right Hand Drive and The Improviser's Path.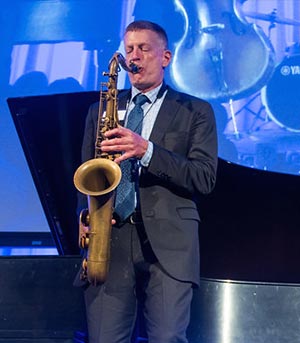 Dan Gailey is the Director of Jazz Studies and Professor of Music at the University of Kansas, where he directs Jazz Ensemble I, teaches courses in jazz composition, arranging and pedagogy, and produces the annual KU Jazz Festival. He has been named to a coveted Chancellor's Club Teaching Professorship at KU for 2017-23. Dan is the recipient of the 1996 IAJE Gil Evans Fellowship, presented to an emerging jazz composer from an international field of candidates. Under his direction, the KU Jazz Studies Program has been the recipient of 27 DownBeat Student Music Awards, including Jazz Ensemble I's 2019 award for Best College Jazz Ensemble in the Graduate Division.
As director of KU Jazz Ensemble I, Dan has led performances at Jazz at Lincoln Center in New York City, the Kennedy Center for the Performing Arts in Washington, DC, the Montreux Jazz Festival in Switzerland, the Jazz a Vienne Festival in France, the Monterey Next Generation Jazz Festival in California, the Umbria Jazz Festival in Italy, and the Kauffman Center for the Performing Arts in Kansas City. He also directed the band in invited appearances at International Association of Jazz Educators Conferences in New York City, Atlanta and Boston.
The Dan Gailey Jazz Orchestra debut CD What Did You Dream? was released in July 2010 on Origin/OA2 Records and features all original compositions by Dan. The CD spent almost 2 years on the JazzWeek Radio Airplay charts, and received very favorable reviews from JAZZIZ, JazzTimes and Cadence magazines, among others.
Dan has directed all-state high school jazz ensembles in Arkansas, California, Colorado, Iowa, Minnesota, Nebraska, New Mexico, Oklahoma, Oregon, Texas and Washington, along with the 2015 NAfME All-Northwest Jazz Ensemble and the 1996 National Band Association National High School Ensemble. He holds degrees from the University of Northern Colorado (MM) and Pacific Lutheran University (BM).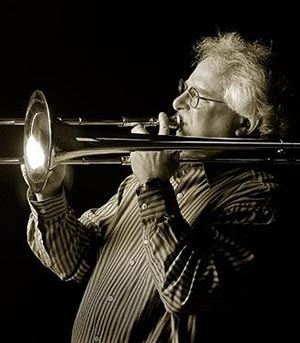 Dave Glenn is the Professor Emeritus from Whitman College, where he served as Director of Jazz Studies and Professor of Low Brass at Whitman in Walla Walla, Washington from 1989-2011. He received a Bachelor of Music in trombone performance from North Texas State University and a Master of Music in composition from the University of Northern Colorado. Dave Glenn spent 11 years as a professional trombonist in New York City. While there, he played for ten years with the Gerry Mulligan Concert Jazz Band and toured extensively with Bill Watrous' Manhattan Wildlife Refuge, Diana Ross and Lou Rawls. Dave also subbed on tours with Chuck Mangione; Blood, Sweat and Tears; and the Mel Lewis Orchestra. He was on the Grammy-award winning recording Walk on the Water by the Gerry Mulligan Concert Jazz Band. Dave Glenn has also recorded two jazz CDs of his original compositions and arrangements, "Journeys" and "National Pastime" (released in June 2009).
He has composed five commissioned works for orchestra, the latest being "Romantic Fantasy on Themes by Mozart" by the Walla Walla Symphony in 2015, along with numerous chamber works including "Fireflies", the title piece of a CD by the Free Range Saxophone Quartet (Origin Classical Records) and "Sculpture Garden for Piano Quintet", commissioned by the Walla Walla Chamber Music Festival. Dave Glenn is an endorsing artist for Conn/Selmer, a member of American Composers Forum, an Origin Records recording artist and a member of the Executive Board of Directors of Jazz Education Abroad.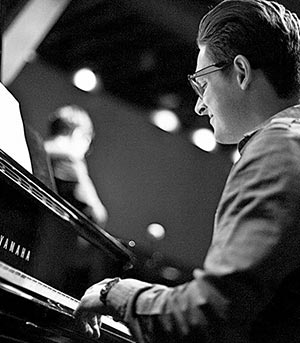 From straight-ahead jazz, funk and pop, to the avant-garde, Greg Goebel is considered one of the Northwest's finest pianists. Praised by critics for "manifesting his ideas with the immediacy and sureness of a master craftsman" (Jazz Times) and as "a force that is stretching known boundaries and moving the music into new territory" (Larry Koonse), pianist Greg Goebel shows himself as firmly rooted in tradition while simultaneously proving to be a unique voice among a new generation.
Goebel has recorded and toured extensively in the United States, Canada, Mexico, Europe, South America, and Japan. Currently recording and touring with singer Gino Vannelli, his contributions can be heard on the CD, The Best and Beyond as well as the DVD, Live in L.A.
A long time member of David Friesen's Circle 3 Trio, his work can be heard on Friesen's 2009 CD, Five and Three, the 2011 CD, Circle of Three, the 2013 release, Brilliant Heart, and 2014's Where the Light Falls.
"Greg Goebel is one of about half a dozen pianists that are redefining the instrument, the literature and the useful purpose of the piano and doing it with the skills of a master. " 5 Stars!" (BrentBlack/@CriticalJazz)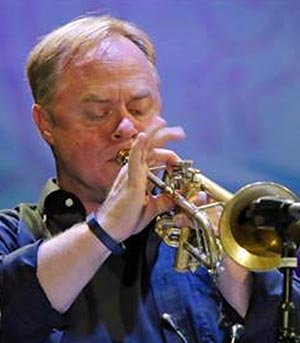 J Kyle was born in Indianapolis, Indiana, and grew up in Bloomington. He currently lives between Verona, Italy and Beijing, China, teaching and performing Jazz all over the world.
He studied music performance and education at Berklee College of Music, Indiana University, and the University of Northern Colorado, completing his doctorate in 1995. In 1991 he received the prestigious Fulbright Grant for a year of pedagogical research into new methods of teaching improvisation in Hungary.
For the last 30 years, J Kyle has performed and taught in the United States, Italy, Canada, Sweden, Hungary, Slovakia, the Czech Republic, Switzerland, England, Spain, Romania, Germany, the Ivory Coast, Tanzania, Malaysia, Singapore, Thailand, Australia, New Zealand, Israel, Lebanon, Cyprus, Taiwan, and China.
He has performed with numerous internationally-known jazz and commercial artists, including Paul Motian, Vincent Herring, the Mingus Dynasty Big Band, The Temptations, and Liza Minelli. J Kyle has recorded over 50 albums with various artists and independent labels, including his original compositions World Downside Up and Tongues of Fire, which are available on iTunes and Spotify. J Kyle's new band, Leap of Faith, is comprised of an international cast of Beijing's finest jazz musicians.
He teaches Jazz workshops in Asia, Europe, and the Middle East through Jazz Education Abroad. Through his work with the international social enterprise, Nexus, J Kyle facilitates learning communities where people get together to explore connections between great art and their own life stories.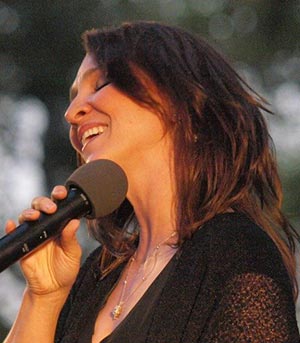 Christine Helferich Guter is a jazz vocalist and studio singer in the Los Angeles area. She performs frequently in LA and Orange County, and has worked with many legendary musicians including Joe Williams, Bobby McFerrin, Rosemary Clooney, Diane Schuur, Maynard Ferguson, Mercer Ellington, Lionel Hampton, and Mel Torme.
Christine works extensively in studio settings, and has sung on dozens of Hollywood soundtracks including Star Wars Rogue One, Sing!, Ready Player One, Star Trek Beyond, The Jungle Book, Jurassic World, Despicable Me 2, Men in Black 3, and Spiderman 3. She is a member of SAG-AFTRA and AFM, and is the lead singer in the nationally acclaimed vocal jazz ensemble, Vocalogy.
She has worked with many legendary musicians including Joe Williams, Bobby McFerrin, Rosemary Clooney, Diane Schuur, Maynard Ferguson, Mercer Ellington, Lionel Hampton, and Mel Torme.
Also an extraordinary educator, Christine is active internationally as a lecturer, adjudicator, and clinician, and has conducted numerous All-State Jazz and Honor Choirs. Christine is a member of the California Alliance for Jazz (CAJ), the Jazz Education Network (JEN), the California Music Educators Association (CMEA), and the American Choral Directors Association (ACDA). She is presently on the board of ACDA Western Division as Vocal Jazz R&R Chair, and also serves as the vocal instructor for the Thailand Jazz Workshop through Jazz Education Abroad.
In 2018, Christine received the prestigious "Jazz Education Achievement Award" from DownBeat Magazine, for her work as a jazz educator.
Christine is currently the Director of Vocal Jazz at the Bob Cole Conservatory of Music at California State University Long Beach. She teaches private jazz voice lessons, a solo singing workshop, has taught class jazz piano and jazz theory, and directs the university's award-winning vocal jazz ensemble.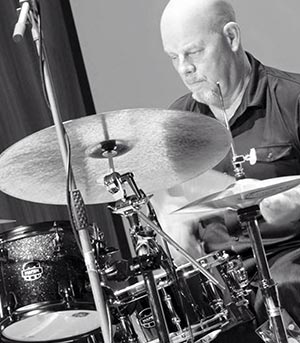 Gary Hobbs became a legend in his own time as the drummer who joined the Stan Kenton Orchestra right out of college, following greats such as Gene Krupa and Shelley Manne. He first made his mark in jazz on one of the most dynamic and forward-thinking big band albums of all time; Kenton '76.
Through the years Gary has performed with Randy Brecker, Bud Shank, George Cables, Pete Christlieb, Anita O'Day, and many more. In addition to his time with the Stan Kenton Orchestra, he has been the driving force behind other bands such as the Woody Herman Orchestra, the Terry Gibbs Big Band, the Stan Kenton Alumni Big Band, and others.
Gary is very active in jazz education and teaches at the University of Oregon. He continues to travel throughout the US presenting clinics, concerts, and teaching at summer jazz camps.
Photos of drummer Garry Hobbs in China, October 2015.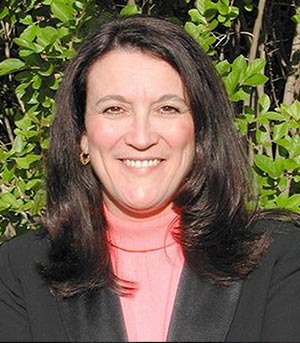 Since 1999, Julie Reyes Dana has been the director of the Fresno City College Choral and Voice Program, where she co-directs the vocal jazz group "Jazz Extension", the City Singers and College Choir. The Fresno City College ensembles have toured nationally and internationally under her direction, most recently in France and Spain. Jazz Extension travels to jazz festivals throughout California working with top clinicians in the field of vocal jazz. Ms. Dana is also active on the board of the American Choral Directors Association (ACDA) for the Western United States as Conference Chair and is past President of the California ACDA. She is a sought after clinician and honor choir director and locally performs with husband Mike Dana at events in the Fresno area.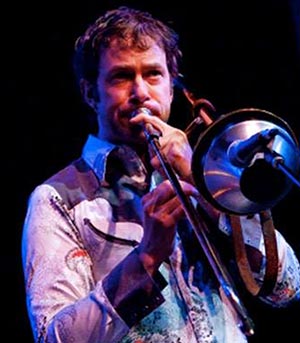 Dr. Doug is currently Assistant Professor of Music at Whitman College Hall of Music, in Walla Walla, Washington.
He has won three DownBeat jazz awards and performed with such luminaries as Arturo Sandoval, Bobby Shew, Benny Golson, Louie Bellson, Kenny Wheeler, and Mac Arnold. As a trombonist he has appeared with the Walla Walla Symphony, Greeley Philharmonic Orchestra, University-Shenandoah Symphony Orchestra, and the Greenville Pops Orchestra.
As keyboardist, he has recorded and toured the U.S. with legendary fusion guitarist Shawn Lane and the experimental jazz/rock band mindGOflip. As a singer/songwriter, he has recorded two CD's and has been featured on dozens of other studio recordings.
Doug received his Doctorate of Arts in Music Theory and Composition with an emphasis in Jazz Pedagogy from the University of Northern Colorado and his Bachelor's and Master's of Music Education Degrees from Delta State University.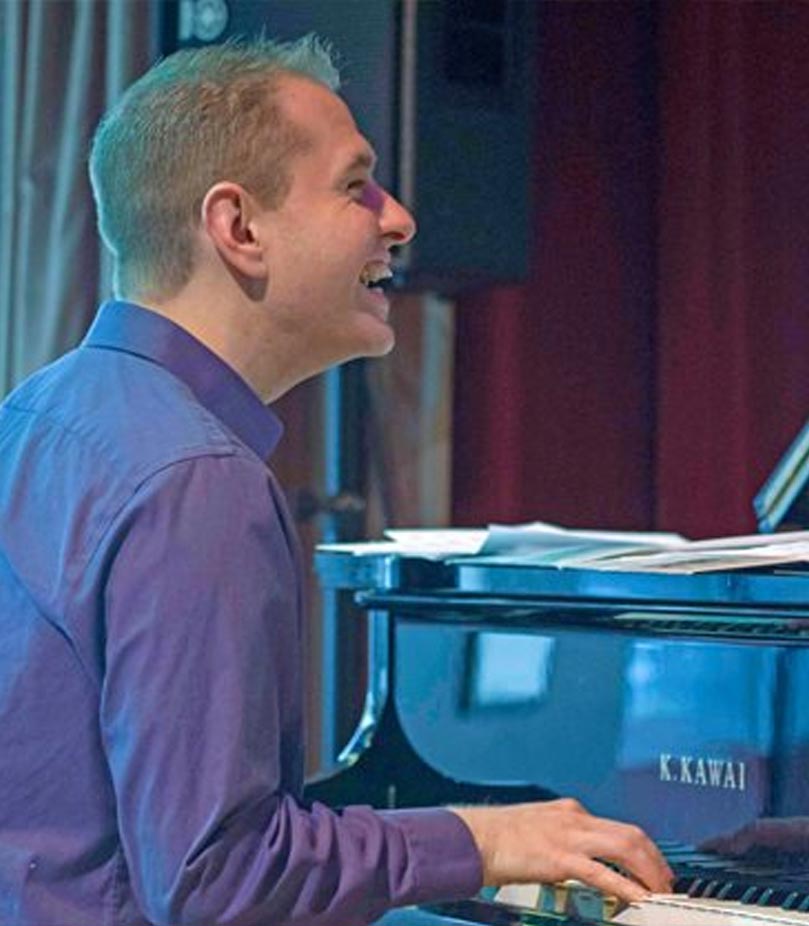 Pianist-composer Jeremy Siskind is "a genuine visionary" (Indianapolis Star) who "seems to defy all
boundaries" (JazzInk) with music "rich in texture and nuance" (Downbeat). A top finisher in several national and international jazz piano competitions, Siskind is a two-time laureate of the American Pianists Association and the winner of the Nottingham International Jazz Piano Competition. Since making his professional debut juxtaposing Debussy's Etudes with jazz standards at Carnegie Hall's Weill Hall, Siskind has established himself as one of the nation's most innovative and virtuosic modern pianists.
Siskind's multifaceted career often finds him combining musical styles and breaking aesthetic norms. As the leader of "The Housewarming Project," Siskind has not only created "a shining example of chamber jazz" (Downbeat) whose albums often land on critics' "best of the year" lists. He's also established himself as a pioneer of the in-home concert movement by presenting well over 100 in-home concerts in 26 states.
On an upcoming duo album, Impressions of Debussy, Siskind explores Debussy's Preludes through improvisation with saxophonist Andrew Rathbun. Similarly, his 2019 book-CD project, Perpetual Motion Etudes for Piano, blurs the line between classical, through-composed, piano etudes and jazz-based improvisations and invites other pianists to do the same through a beautifully self-published work that includes "Optional Improvisation Instructions" for each piece. Siskind has been experimenting with performing the pieces in collaboration with classical pianists, including Grammy-winner Angelin Chang, and through university residencies. Other projects include writing concert arrangements for rising star soprano Julia Bullock, composing the theme song for the 2017 Obie Awards, and serving as musical director for noted comediennes Lea DeLaria and Sandra Bernhard.
A highly-respected educator, Siskind has written 13 publications with Hal Leonard, including the landmark instructional books Jazz Band Pianist and First Lessons in Piano Improv. He currently teaches at California's Fullerton College, chairs the National Conference for Keyboard Pedagogy's "Creativity Track," and spreads peace through music in places like Lebanon, Tunisia, and Thailand with the non-profit organization, Jazz Education Abroad. Jeremy Siskind is a Yamaha artist.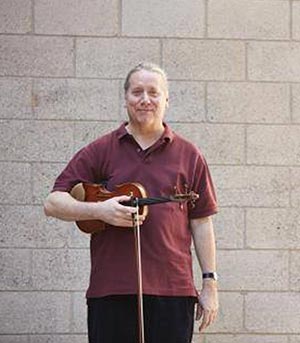 Rob Thomas is a highly regarded jazz multi-instrumentalist, fluent on violin, cello and bass. JazzTimescalls him "a violinist of exceptional creative resources… riveting as a solo voice with a rich complex tone that can sing. In the mid '90's he toured and recorded extensively with 'downtown' mainstays, The Jazz Passengers, who often featured guest vocalists Deborah Harry and Elvis Costello. He is a veteran of Gregg Bendian'sMahavishnu Project, and can be heard on two critically acclaimed recordings by that adventurous repertory ensemble.
Since 2001, Thomas has held the violin chair in the String Trio of New York, being the fifth in a series of notable violinists to join guitarist James Emery and bassist John Lindberg in this illustrious group, whose presence on the scene spans nearly four decades. Four outstanding recordings by the trio have been issued in the "Thomas era". Rob has also contributed to recordings by Lee Konitz, Andy Summers and Mark Ribot. He records and performs regularly with The Chris Parker Band, Gypsy Jazz Caravan, Chuck Owen's 'Jazz Surge' big band, and Annette Aguilar. He has also worked with John Handy's 'Monterey' Quintet, Max Roach, Jan Hammer, Bobby Previte, Claude Williams, The Soldier String Quartet, Akua Dixon's Quartette Indigo, and Ada RovattiBrecker's 'Green Factor'.
Thomas has taught in the Northwest at Reed and Marylhurst Colleges, and at Cornish College of the Arts. He is currently a Professor at Berklee College of Music (Boston) and an adjunct instructor at the New School in NYC.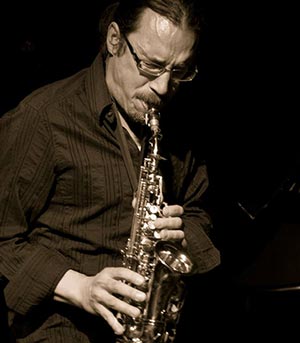 Mariano E. Abello, saxophone, flute, clarinet and oboe, has being playing concerts, festivals, and doing master classes and workshops around the world on flamenco, jazz, classical, and Hindustani music. Due to his multicultural background, Mariano is an expert in mixing different cultures as shown in his recording with UrJazz "Thais Por Tangos".
After graduated summa cum laude in Jazz Studies he did a Masters in Arts in Woodwind Performance and Pedagogy at Florida Atlantic University, where he also taught in the jazz program and revived its jazz festival.
In 2007 he opened the Kathmandu Jazz Conservatory, in Nepal (www.katjazz.com). In 2008 he funded the non-profit organization Nepal Music Educators' Society (www.nmes.org.np) to help Nepali music educators. In 2013 he became a board member of the non-profit organization Jazz Education Abroad (www.jazzeducationabroad.org), based in the USA. In 2017 became the Executive Director of Jazz Education Abroad and in the same year opened the KJC Foundation.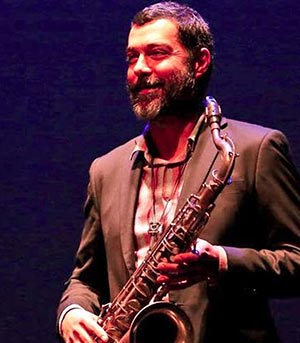 Charis Ioannou was born in Nicosia, Cyprus in 1976. In 1997 he was enrolled at Berklee College of Music in Boston, where he studied saxophone performance and Jazz composition. Charis won the Woodwind Achievement Award in the last year of his studies in Boston. In 2001, he moved to New York where he earned a Master's degree in performance from New York University. Charis has performed in various venues around the world including performances in Greece, Kuwait, Kazakhstan, Poland, Serbia, Spain, England, Luxembourg, Belgium, Holland and the U.S.A.
Charis has also collaborated with the American Embassy in Cyprus in a Bi-Communal Jazz program called Jazz Futures through which he has appeared all over Cyprus performing alongside the group of Ari Roland and Chris Byars for 6 years during the period 2007-2013.
Charis is currently teaching the saxophone and the jazz idiom at The University of Nicosia and continues to perform as a leader as well as a sideman in Cyprus and abroad.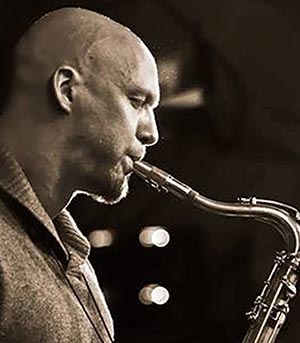 Ben Kraef, a German-Montenegrin saxophonist and composer, who graduated from the University of Music "HannsEisler", is based in Berlin.
In 2007 he relocated to New York City on a grant from the German Academic Exchange Service (DAAD), and obtained a Master of Arts from The City College of New York in 2009.
In the past years Ben has won international acclaim in form of several prizes and awards, among these most notably the BiberacherJazzpreis (2006), the "Concours International de Jazz de Fribourg" (2007), the Yamaha Saxophone Contest (2007), and the Billie Stoller Scholarship to an outstanding scholar and musician from The City College of New York (2008).
Ben's activities as a performer have included his membership in the renowned National German Youth Big Band (BuJazzO), where he was part of the concert line-up for a total of three years.
He has had the chance to perform throughout Europe, the Middle East, as well as southern Africa and Japan.
The list of internationally renowned musicians Ben has been performing and recording with includes Lalo Schifrin, Archie Shepp, Phil Woods, John Abercrombie, Fred Hersch, Gunther Schuller, Tania Maria, Jim McNeely, Peter Herbolzheimer, David Gilmore, Jeff "Tain" Watts, George Garzone, Herb Geller, Vincent Herring, Pee Wee Ellis, Tony Lakatos, Ari Hoenig, Lonnie Plaxico, Charles Tolliver, and Yoshiaki Masuo. Ben has also performed with several well-known pop groups, among these "Wir Sind Helden" and Joy Denalane.
He recorded two albums as a leader. The first one, 'Berlin – New York', was released in 2010 on ACT and features bassist John Patitucci, drummer Marcus Gilmore, and pianist Rainer Boehm.
His second record, 'Think of One' (shoebill music), was recorded in a trio setting with drummer Albert Tootie Heath and John Patitucci.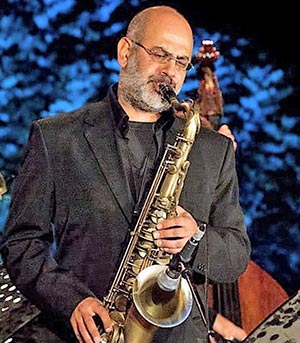 Saxophonist/clarinetist Giorgos Krasidis earned both the ALCM and LLCM diplomas from the London College of Music in clarinet performance. Meanwhile, during the same period, he earned a degree in Harmony and Counterpoint from the National Conservatory of Athens. From 1987 to 1989 he served in the Music Department of the National Guard of Cyprus as principal clarinetist, while a member of the Cyprus State Youth Orchestra.
He continued his studies in the United States, where he studied at Berklee college of Music, (tenor saxophone jazz performance) and at Indiana University of Pennsylvania, (Classical Saxophone Performance) earning a Bachelor of Music Degree, Summa Cum Laude.
His teachers were internationally renowned jazz saxophonist Jerry Bergonzi, Dr Keith Young (classical saxophone), Dr Jack Stamp (conducting), and Daniel Perlongo (composition). He has performed with artist such as Alex Sipiagin, Jim Self, Rex Richardson, Jim McFall, Poogie Bell, Howie Alexander, OferGanor, Jazzzam, and many more...
In 2001, in collaboration with the well-known double bass player Irenaeos Koulouras and drummer George Koulas, created the Koulouras-Krasidis-Koulas Jazz Trio, an important and innovative jazz group on the island of Cyprus. Their style is a blend of modern, traditional, Mediterranean and ethnic jazz which results in a unique and authentic musical trademark.
Giorgos Krasidis' career as a jazz educator includes European University Cyprus, Cyprus government music schools and the American Academy – Limassol.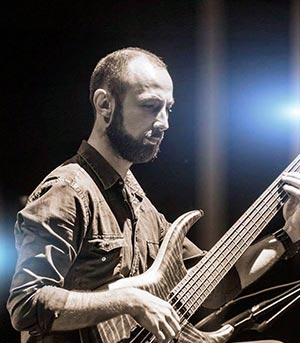 Nicosia-born bass player, composer and arranger Cahit Kutrafali is one of the first call-session players in Cyprus. He earned his Bachelor's Degree in Music in 2007.
Since then he has been performing as a band leader and working with numerous musicians and bands as a sideman throughout Cyprus, Europe and Turkey. He is best known for his versatility and unique style of soloing on electric bass where he combines bebop elements with a modern approach.
Beside performing, he is also one of the faculty members of the ''Jazz Futures'' and ''Cyprus Jazz Workshops'' which is supported by the U.S Embassy in Cyprus.
He has performed and recorded with respected names such as Chris Byars, Gilad Atzmon, Ari Roland, Keith Balla, John Mosca, Charis Ioannou, Marios Toumbas, Genco Arı, Cenk Erdoğan, Vahagn Hayrapetyan, Ercument Orkut, Ioannis Vafeas, Zaid Nasser and many more. He recently released his debut album, As It Is, in October 2015. As a result of the CD, he has been performing regularly in the Istanbul jazz scene with outstanding musicians. Also, Cahit is a member of the Nicosia Municipal Orchestra as an arranger and a double bass player.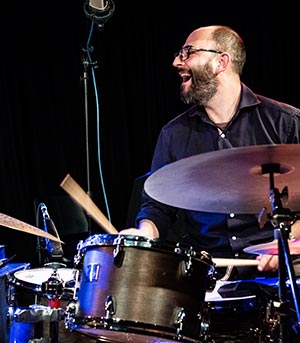 After his completion of studies at the ScuolaCivica with Tony Arco in Milano, Italy, Paolo moved to New York. He was in New York for more than 10 years, playing with many resident musicians. He earned a Bachelor's and Master's Degree in Jazz Performance from the City College of New York and eventually taught at the City College of New York. During his time in New York he studied with Nasheet Waits, Adam Cruz, Tony Moreno and Portinho.
Paolo is also a member of the Simone Daclon trio along with bassist Marco Vaggi, and a frequent collaborator of Grammy-nominated pianist Giovanni Ceccarelli and Berlin-based saxophonist Ben Kraef. Paolo endorses Canopus drums.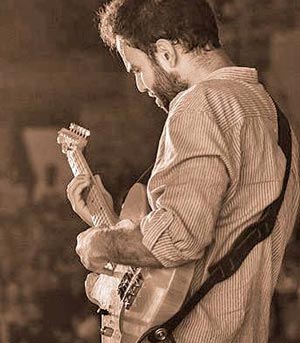 Loizos Paphitis studied Jazz Guitar Performance at the Ionian University of Corfu with Greece's renowned Jazz musicians Vasilis Rakopoullos andGeorge Kontrafouris.
He also took jazz lessons and participated in seminars with Olivier Gatto, Richard Smith, Jonathan Kreisberg and Gilad Hekselman.
He has been an active member in the Greek music scene since his university years leading his own jazz groups and also as guitarist in the funk-group Orchestra Sonora.
After graduating from the Unviersity he moved to Athens to play in George Kontrafourie's Organ Trio, where he had the opportunity to share the stage with some of the best musicians in the Greece and Eurpoean jazz scene such a Dimos Demetriadis (sax), Yiannis Kasettas (sax), Andreas Polyzogopoullos (trumpet), and Petros Klampanis (bass).
In 2011 he moved to England where he earned his Master of Music Degree in Guitar Performance from Leeds College of Music. Since 2012, has been based in Cyprus where he composes and performs his music with various group arrangements around the local scene and festivals.
In 2013 he participated in a concert with Bantoneon virtuoso Roman Gomez playing Astor Piazzola's music. And in 2014, he performed at at the Feggaros Music Festival where he played his origninal composition with his organ trio. In addition during this year, he joined the Zilla Project, the leading and most promisiing Cyprus blues band, as a bass player.
He is currently working on his debut album with original compositions.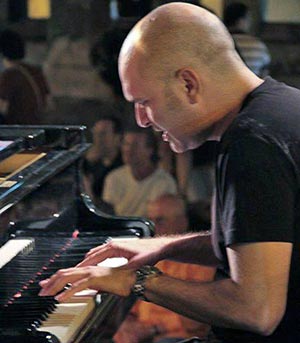 Jazz pianist Marios Toumbas earned a Bachelor of Music, Cum Laude, in Music Synthesis from Berklee College of Music, Boston, MA, and a Master of Music Degree with Honors in Jazz Studies,from the New England Conservatory of Music, Boston, MA.
He was a student of internationally renowned jazz educator Charlie Banacos and well-known jazz pianist Danilo Perez. Marios has performed throughout the world with famous jazz musicians such as electric bassist Anthony Jackson (creator of the 6-string el. Bass), saxophonist Tony Lakatos and guitarists Jeff Richman and Brett Garsed.
Also, Marios has performed at International Jazz festivals inculding the Montreal Jazz Festival in Canada, the Krakow Jazz Festival in Poland, and the Blues North City Festival in Serbia. He has played concerts at the Royal Festival Hall in London and Sun City Music Hall in Johannesburg South Africa.
Marios has been an instructor and lecturer of Jazz music at European University Cyprus since 2009.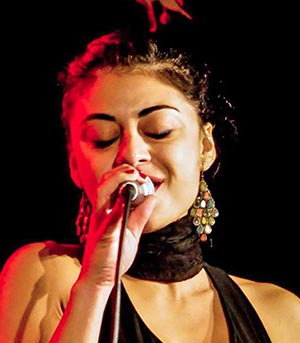 Ioanna Troullidou was born in Nicosia in July, 1981.
Ioanna studied classical music at University of Pecs in Hungary where she earned her masters on music teaching and choir conducting, and Jazz performance at Bornemissza Maria's singing school.
In Hungary she was the lead singer of No More Blues Band until her return to Cyprus.
Since 2007 she is the instructor for Voice and Jazz performance at the European University Cyprus and an active singer in the Cyprus Jazz scene.
In 2012 she recorded GET OUT OF TOWN, a collection of Jazz Standards arranged by saxophonist/composer Chris Byars.
Ioanna has participated in many known local Jazz Festivals such as Aglanjazz 2013, Pomos 2016, Old Port Jazz 2017, and some abroad like the Düsseldörf Jazz Rally 2017.
Her latest performance was with The Gershwin Project as Ioanna Troullidou Sextet at the University of Cyprus Cultural Festival/Axiothea 2019.
Since 2015 she has been the Vocal Jazz Instuctor at the International Cyprus Jazz Workshop faculty lead by Jazz Education Abroad and Dr.Gene Aitken among other Jazz instructors from all over the world.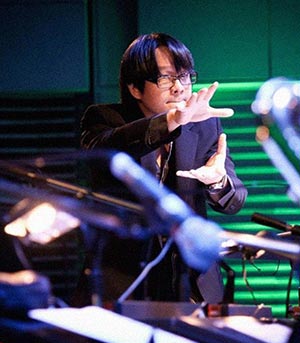 Recipient of the Silpathorn Contemporary Artist Award 2009, jazz pianist and composer, Denny Euprasert, is currently the Dean of Rangsit University Conservatory of Music and the conductor of RSU Jazz Orchestra.
Denny earned a Doctorate degree in Music Theory and Composition with a secondary emphasis in Jazz Pedagogy from University of Northern Colorado, a Master of Music degree in Jazz Studies from University of North Texas, and a Bachelor of Fine Arts degree in Jazz Piano Performance from Cornish College of the Arts, USA.
Having performed with David Liebman, Nicholas Payton, Maria Schneider, Bob Brookmeyer, Deborah Brown, Kenny Wheeler, Mike Stern, Chris Minh Doky, Joris Teepe, Benny Golson, and Eric Marienthal, he is also featured regularly as a piano soloist with symphony orchestras.
Recent festival appearances as a leader include headlining at the Bangkok Jazz Festival, the Hua Hin Jazz Festival, Sawasdee Jazz Festival, Thailand International Jazz Conference, and the Taichung Jazz Festival in Taiwan.
Denny's CD "Masterpiece" received the Kom Chad Luek Award for Best Instrumental Album 2008; the album features unique jazz arrangements of Asanee-Wason's music.
He has composed numerous works for piano solo, piano and orchestra, chamber groups, chorus, jazz ensemble, jazz orchestra, voice and piano, and contemporary media.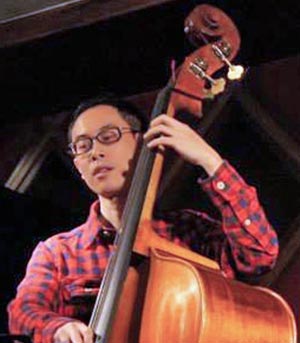 ChihYang Hsieh, a native Taiwanese, is an electric and double bassist, singer, composer, arranger, educator active in different musical genres. As a bassist, he frequently performs in jazz clubs in Taiwan and is now an inhouse bassist in Hyatt Hotel Taipei. In areas other than jazz, he also plays concerts of popular music for singers such as Nylon Chen, Wawa Jin and Joanna Wang. As a composer and arranger, he has composed and arranged music in different genres and medias for Municipal Taipei Chinese Orchestra, Groove Jazz Orchestra, FJU jazz combo, DaAi Television, Funkchon Jazz Vocal Group, Taipei Jazz Collective, etc. As a singer, his jazz vocal group, Funkchon, has performed frequently in Taiwan, and especially a recent trip to Macau for its annual vocal festival in 2014. ChihYang received his master degree in jazz composition/arranging from University of North Texas and is now an adjunct faculty for jazz music in the music department of Fu­Jen University since 2012.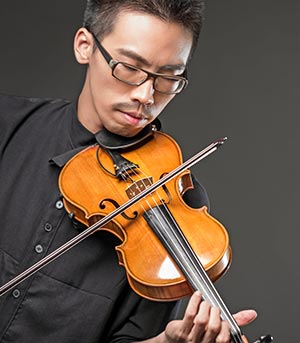 Jazz violinist Wei-Jun Huang graduated from the Koninklijk Conservatorium in Brussels with a Master of Arts in Music – Jazz Performance. There, he studied jazz with saxophonist Jeroen Van Herzeele and clarinetist John Ruocco.
Wei-Jun is the lead violinist in a Golden Melody Award-winning jazz group Orbit Folks. He worked as an arranger and string section leader for pop-star Yoga Lin's world tour. Wei-Jun's performance experience includes: Jarasum Jazz Festival (Korea), Shanghai Jazz Festival (China), Nanjing Jazz Festival (China), Summer Jazz Festival (Taiwan), Taichung Jazz Festival (Taiwan) and North Mountain World Music Festival (China).
In 2014, Wei-Jun founded the jazz string quartet "INTERESTRING". The following year, the group's first album, Interestring, was nominated for Taiwan's Golden Melody Award in four categories, and won the Golden Indie Music Award for "Best Jazz Album".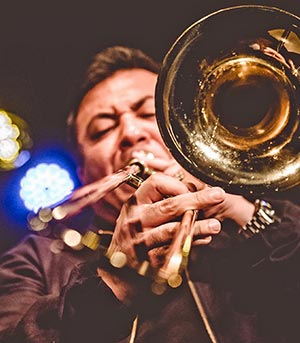 American trombonist, Nick Javier is a native of Michigan, and is currently an active musician and educator based in Taiwan. He is the bandleader of the Nick Javier Group, and a freelance musician involved in not only the Jazz community, but in studio and film score recording as well. Nick has toured with Taiwanese pop artist, Jay Chou, and American R&B artist, Neo. Nick has performed with world-class jazz musicians such as Albert "Tootie" Heath, Antonio Hart, Michael Phillip Mossman and more. He holds faculty positions at Tunghai University, National Chiayi University, and the National Taiwan Concert Hall Summer Jazz program. Nick has also been invited to give master classes in Mahidol University, Rangsit University, and Kasetsart University in Bangkok, Thailand.
Nick obtained his Master of Music degree in jazz studies from Michigan State University, and his Bachelor of Music degree in trombone performance from the Royal Conservatory of The Hague, in the Netherlands, where he was mentored by Lincoln Center Jazz Orchestra alumnus, Rodney Whitaker, and Wes "Warmdaddy" Anderson, as well as Dutch trombonist, IljaReijngoud. Nick is currently a brand representative of CarolBrass instruments.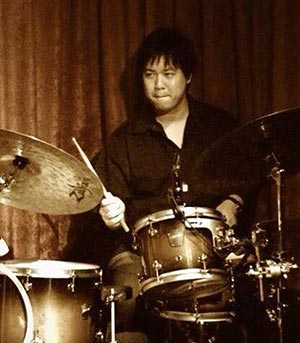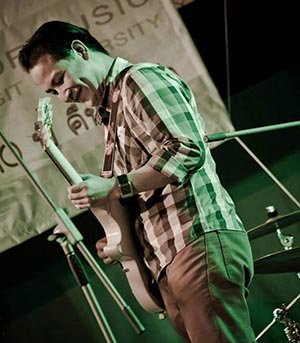 Changton Kunjara was born in Bangkok, Thailand in 1976. He has begun to play guitar before he's got Bachelor degree in Economic from Chulalongkorn University and Master degree in Cultural Studies from Mahidol University. In his early musical life, he has mastered all Thai classical instruments and has won many prizes in Thailand. Few years later after he started to play guitar, he got interest in jazz music. In 1999, He received a "world scholarship" from Berklee College of Music and came to the U.S. in 2000.
He worked with world class artist such as Eric Marienthal, Maria Schneider, Dan Hearle and appears on many International jazz concerts such as Thailand Jazz Conference (TIJC), Hua Hin Jazz Festival, Samui Jazz, Bangkok Jazz Festival, Taichung Jazz Festival in Taiwan, Jud Pra Kai Concert # 33 "The Art of Jazz Guitar" and Amersfoort Jazz Festival in Netherlands.
Changton is now a Head of Jazz Studies Department of Conservatory of Music Rangsit University (http://www.rsu.ac.th/music/), teaching jazz guitar, jazz ensemble, jazz theory and improvisation.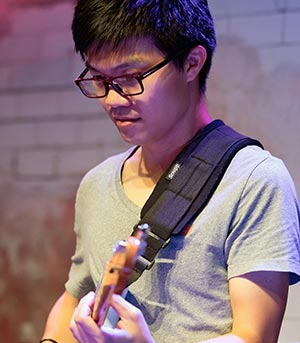 Alan Kwan is a jazz guitarist, composer, and educator who is currently based in New York City. Kwan was born in Hong Kong and started playing guitar at the age of 14; after 4 years of musical training, he decided to devote himself to jazz. He studied with Ted Lo and Eugene Pao and started performing in Hong Kong. Within a few years, he became one of the most active jazz musicians in the city.
In 2009, he moved to the United States to further pursue his study in music. He has studied with Fred Hamilton, Richard McClure, and Noel Johnston at the University of North Texas, where he was the recipient of the College of Music Scholarship, Kris Kolflat Scholarship, and Academic Scholarship. He also studied privately with David Berkman, Paul Bollenback, Stefan Karlsson, Quamon Fowler, Rodney Jones, Nir Felder, Ben Monder, Mike Moreno, Bruce Saunders, John Stowell, Clint Strong, and many other renowned musicians.
Kwan has performed in Hong Kong, Dallas, New York, and Tokyo with various jazz musicians including Dayna Stephens, Fabian Almazan, Paul Bollenback, Orlando Le Fleming, Sean Wayland, David Smith, George Delancey, Curtis Graham Nowosad. He also performed for the Hong Kong Economic and Trade Office in New York (HKETONY) and the Chief Secretary for Administration of the Hong Kong Special Administrative Region (HKSAR), Carrie Lam.
In the summer of 2016, Kwan was invited to teach master classes and perform with the Kos Swing Big Band in Taiwan under the direction of Grammy-nominee Dr. Gene Aitken. Kwan was a semi-finalist of the 2016 and 2017 International Songwriting Competition.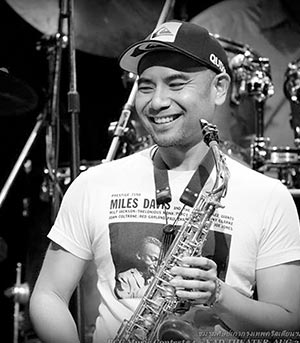 Teerus Laohverapanich (Cook) The saxophonist, he is the full-time professor of Major Jazz Studies, Conservatory of Music, Rangsit University. born in Bangkok, Thailand in 1980. Stated playing saxophone in his high school marching band (Samsenwitayalai) in year 1998 when he took his saxophone lessons with Assoc.Prof.Dr.Sugree Charoensuk. He was becoming more and more interested in playing the saxophone. In 1999, Teerus attended The College of Music, Mahidol University where of he focused on Jazz Performance and became a jazz lover after being a part of their saxophone performance program. Former Jazz teachers – Krit Buranavitayawut, Denny Euprasert, Noppadol Tirataradol and Dan Philip. Teerus has taken interests in all types and genres of music, in 2005, he has been invited by Jetsada Theerapinan (Gap T-Bone), and Nakarin Theerapinan (Golf T-Bone) to be a member of "T-Bone", Thailand's number one Reggae/Ska band, which perfectly blended Reggae and Ska genres. Teerus has joined T-Bone in recording and performing in numerous music festivals, both domestic and international. In 2008, Teerus joined in the recordings with Dr.Den Euprasert for the album "Masterpiece Asanee-Wason by Den Euprasert", which has won Komchadluek Award #6 in the best instrumental music category. In 2009, Teerus started working for his Masters Degree in Jazz Studies, at the Conservatory of Music, Rangsit University. 2012, he had an opportunity to become an exchange student at Pris Claus Conservatorium, Netherlands. Teerus develops his own skill, tonality and studies style of music that he is interested in with Michael Moore and Ben van Gelder So far, Teerus has performed in major music festivals, domestics and internationals, such as Glastonbury Festival, WOMAD Festival, Taichung Jazz Festival, Mosaic Music Festival, Jazz Up Bangkok, Huahin Jazz festival, Thailand International Jazz Conference, etc.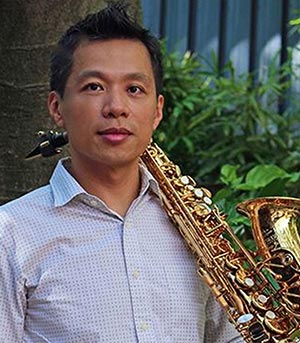 A classical and jazz saxophonist, Cheng-Yu Lee teaches saxophone and jazz history/appreciation/theory and performance at National Taipei University of Education, Hsinchu University of Education, and Fu-Jen Catholic University.
Mr. Lee earned his Bachelor of Engineering degree from the Department of Civil Engineering at the National Taiwan University in 1997. He then earned a Performance Diploma from Bowling Green State University in 2001, and a Master of Music Degree in Saxophone Performance in 2003.
During the years in the United States, he studied classical saxophone with Dr. John Sampen, Dr. Eugene Rousseau and Dr. Erick Nestler. In Jazz Studies, he studied with James Miglia, Mike Steniel, James Riggs, and John Murphy.
Mr. Lee leads the Onyx Jazz Quartet and won 2st Prize in the Chrysler & ICRT Jazz Competition in 2005, and the Creative Award in the Land Music Awards in 2006. IN 2007, the Onyx Jazz Quartet released their first CD, Reliance. Lee released his first classical album Fantaisie in 2009 and was nominated the Best Arranger Award in the 21st Golden Melody Awards.
Mr. Lee founded and directs the Taipei Jazz Orchestra, one of the preeminent big bands in Asia. His book, Jazz Theory for Novices, was published in 2007 by Mercury Publishing House.
Cheng-Yu Lee is an Antigua Artist.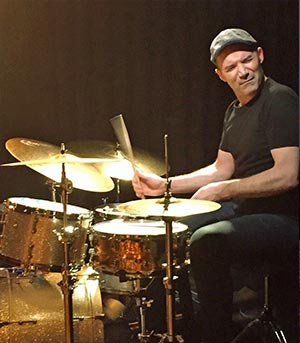 Born in Chicago, Adam has performed with jazz artists such as Scott Hamilton, Melvin Sparks, Keith Tippett, Nostalgia 77, David Berkman, Herb Geller, Bobby Wellins, Martin Zenker, Tony Monaco, Barbara Morrison and Peter King. He has lived in New York City, Berlin, Edinburgh, Chicago, Salt Lake City, and Taipei, and has performed all over the world. Touring with his own quartet in the US and the UK, he has performed with his groups in the Edinburgh Jazz Festival, Glasgow Jazz Festival, Fettes Jazz Festival and the Williamsburg Jazz Festival, among others. He has also toured and recorded with rock and folk artists such as The Blood Oranges, Amy Allison, Neil Cleary, Jerry Joseph, The Jackmormons, John Carlin and Megan Peters, and has shared the stage opening for bands such as The Wailers, ZZ Top, Hot Tuna, X, Weezer, Cracker, Michelle Shocked, O.A.R., Mike Watt, Kansas, and War, among many others.
While living in New York City from 1999 – 2005 Sorensen earned a BFA in Jazz Performance at the New School University, where he studied with jazz greats such as Carl Allen, Gregory Hutchinson, Ari Hoenig, Michael Carvin, Gerri Allen, Peter Bernstein, Hal Galper, Jane Ira Bloom, Andrew Cyrille, George Garzone, and others. He performed regularly in NY's music scene, and while living in NY, had the opportunity to perform, tour, and record with a number of great artists both in and out of the jazz scene.
As an educator, Sorensen has taught privately throughout his career in the U.S., Europe, and Asia. He has also taught drumming master classes, jazz workshops, and rhythm section workshops, in the United States, Europe, and Asia.
In addition to his career as a drummer, Adam has recorded and performed internationally as a singer/songwriter/guitarist, and released his solo debut in 2012, entitled 'MIDWEST', on City Creek Records. This record made the list for Top Folk Albums of 2012. He has toured Europe, Asia and the US, to support 'Midwest', and has received great reviews and radio play in the US, Europe, New Zealand and Australia. His new singer/songwriter record is coming out in the fall of 2016. On 'Midwest', Sorensen features a number of talented musicians including jazz mandolin great, Don Stiernberg, jazz violinist Eyvind Kang (Bill Frisell), jazz cellist Chris Hoffman (Henry Theadgill), and multi-instrumentalist Mark Spencer (Son Volt).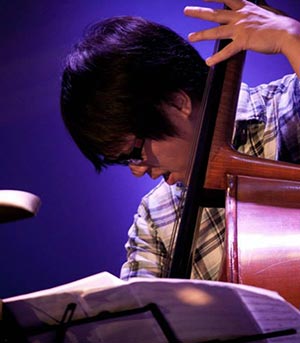 Teerawat Tunboot is lecturer and bass teacher at Rangsit University, Conservatory of Music. He has
performed with various artists, for example, Mike Moreno, Alexander Beets, Jakob Dinesen, John Di Martino,
Ben Peterson, Nick Hempton, Malene Mortensen, Thanis Sriglindee, Jirasak Panpum and Paibuljkiat Kheokao.
As well as appearance on numerous Jazz Festival, for example, Thailand International Jazz Conference, Hua
Hin International Jazz Festival, Samui International Jazz Festival และ Jus Jazz : Mumbai & Delhi Jazz Festival.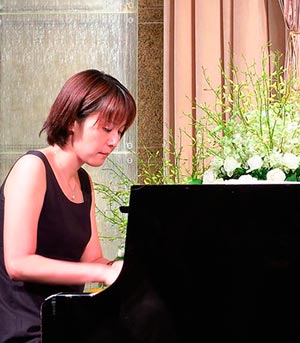 Kaoru Uno is a Japanese Jazz pianist, bandleader, arranger, composer, and educator. She has lived in Taiwan for over 21 years and has coached thousands of private students, many of whom are very important and influential jazz musicians in Southeast Asia.
She has been the jazz pianist for the Taipei Jazz Orchestra for many years, as well as the jazz pianist for Blue Note Jazz Club in Taipei, Taiwan for the past 20 years.
Uno has her own trio, quartet, and big band, all of them continue to perform regularly in Taiwan and neighboring countries.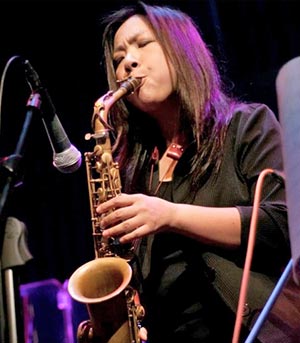 A Jazz Musician. Principal instruments: Saxophones, Flute, Piano Graduated from Berklee College of Music in Boston.
Shawna Performs in major live houses in Taipei and music festivals in Taiwan. She is currently the sax player and pianist in Metamorphosis Jazz Band, and also the lead alto sax player in Taipei Jazz Orchestra. She was also endorsing for Jazz Saxophones by YAMAHA. In addition to her own album, she also appears in the album by Jolin Tsai, Gray Tsao, LTK Band. She performs in many concerts such as Matthew Lien Concert and Welley Yang Xmas concert.
Her second solo album "Simple Life" recorded in New York has published in 2015 June, and was nominated for the best musician, best jazz single and best Jazz Album in 2015 Golden Music Awards in Taiwan.
Now she is teaching in Chung-Yuan University and Tainan Applied Technology University.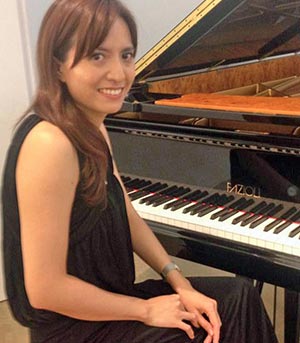 Grace holds a M.A. degree in Jazz History and Research from Rutgers University. As a jazz pianist, she has performed at the Taichung Jazz Festival and numerous jazz venues in Taiwan, including Sappho, Marsalis, Alchemy, Franz and Friends, and the Grand Hyatt Taipei. She plays regularly with her combo at the Blue Note in Taipei. She has taught and conducted workshops at the National Concert Hall summer jazz camp and the National Dong Hwa University. Grace currently teaches jazz-related courses, including jazz piano, keyboard harmony, jazz theory, at the Fu Jen Catholic University and the School of Continuing Education, Chinese Culture University.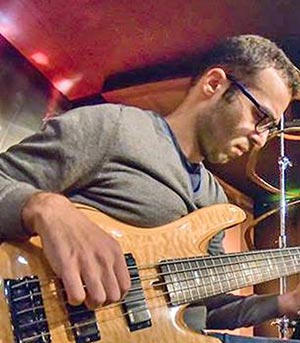 A very active and versatile bass player, Makram Aboul Hosn has been performing in the Beirut music scene for over 5 years with some of the most prominent groups in the city. Makram received his Jazz and Classical music education at the Lebanese National Higher Conservatory. He plays both Upright and Electric bass, covering a multitude of styles including Latin, Jazz, Blues and Rock music.
During the summer of 2013, Makram travelled to the United States to attend both the Jamey Aebersold Summer Jazz camp in Louisville, Kentucky and the Jazz Port Townsend in Seattle, Washington. He received scholarships to both camps and studied with outstanding jazz artists/educators including Jamey Aebersold, David Baker, Rufus Reid, John Clayton, and many others.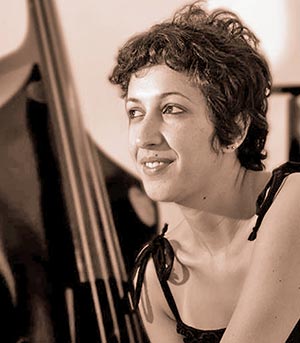 Donna Khalifé is a singer, double bass player, composer, arranger born in Lebanon.
She starts her first piano lessons at an early age. In 2003, she moves to Paris to continue her music studies: piano, orchestration, harmony … Her conducting classes with Nicolas Brochot and her jazz and improvisation classes with Guillaume Roy contribute a lot in shaping her musical sensibilities. Under Roy's guidance, she perfects her jazz singing, composing, arranging and improvisation, as well as her piano and double bass playing.
As part of her education, she receives a 1st prize in orchestration at the Conservatoire Regional de Paris, a diploma in harmony and counterpoint, and she graduates in Jazz from the Conservatoire d'Evry.
Her eclecticism leads her to take part in different projects today, both in Lebanon and abroad as leader and side woman.
She released her first album " Heavy Dance" featuring her quintet, in March 2017 and her second " Hope is the thing with feathers" in November 2019.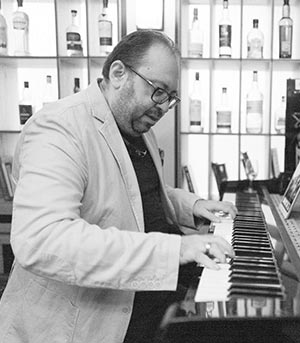 Arthur Satyan - one of the most important and influential jazz musicians in the region. Coming in 1996 to open the biggest in the area 'Casino du Liban' with 'Three Wheel Drive' band, he sets the beginning of serious jazz scene in Lebanon.
Multi-Award Winning pianist and composer, Dean of Jazz Department and Professor of Classical Piano at the Lebanese National Conservatory of Music since 1998, he taught, influenced and inspired almost every jazz musician in the region.
Performed and worked with many international stars and jazz giants like Larry Coryell, Charles Davis, Ray Vega, Ed Cherry, Joe Lee Wilson, Deborah Davis ... just to name few.
The quality of Arthur's arrangements, compositions and piano-playing has raised eyebrows among visiting stars Ahmad Jamal, Zakir Hussain, Steve Potts, Arturo Sandoval, Stefano di Battista, etc...
He is first to seriously introduce the authentic jazz language, spread the word and keep alive the teachings of great beboppers Charlie Parker, Bud Powell, Monk, Barry Harris in the region, where oriental music and so called 'oriental jazz' are still dominating.
'Arthur Satyan Trio' was starting base/school for many young musicians.
He is the pianist that Jazz stars like Larry Coryell, John Hicks, Charles Davis and Sonny Fortune came to Beirut eager to hear and play with. Recently listening to him were smiling, approving and applauding Ahmad Jamal and Zakir Hussain.
How you can help
JEA and its partners also provide music instrument donations to help create the next generation of jazz musicians